HRS-UX Burner
(HRS Continuous Fueling/Direct Firing Type Burner)
2008; Received The Chairman's Award of Energy-Efficient Machinery Award from The Japan Machinery Federation
(UR Burner)
A continuous fueling, direct firing burner with a built-in honeycomb regenerator which imcorporates ultra-high pre-heated air combustion technology to achieve both minimum pressure loss and low NOX emission.
The built-in block type honeycomb regenerator allows for easy maintenance and servicing of regenerator media. An additional fuel nozzle for aff-gas combustion also be installed.

【Application】

・Hydrogen generators
・Indirect type reforming furnaces.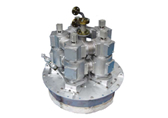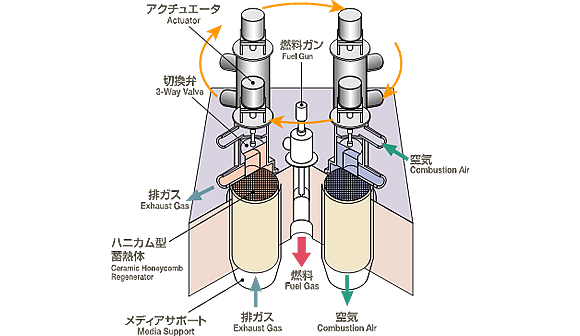 HRS-UX Burner combustion movie